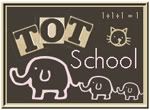 We started Kinzey's Tot School today!

Look at that attitude!


She knew the straps were coming!
After breakfast (grapefruit and juice!) We colored a Piglet picture for a few minutes.
We put together a large floor Scooby Doo puzzle.
We played with Christmas colored pompoms (red, white and green sparkly). We sorted, counted, and threw them everywhere!
We went through Brown, Black,and White flashcards. Kinzey said black and brown but never said white. She likes black because Cooper and Twinkles (kinkles) are both black. Spaz and her stuffed puppy are brown.
Then we played with our VSmile Baby
Kinzey had a lot of fun! I wish my camera was working, or that this spare camera I had was faster. The only pictures of her are from my cell phone, so they are not the best quality. We won't have tot school again until Wednesday. I can't wait for summer, and the ability to buy some printer ink so I can get printables and make her a Tot Book or a Tot Pack. I also want to get a laminator:
a Cricut:
and some blocks, alphabet letters, and other fun at home school stuff. I think we may just go up to Dollar Tree today to look!