I love setting goals. I love reaching them more than anything else. To be more successful at reaching goals, it's best to have a way to be accountable. That's what the 3 in 30 project is all about. A way to meet with others, set reachable goals, and hold each other accountable. By only doing three goals in thirty days, you focus your efforts on what is important and attainable in the amount of time given. Not far off outrageous goals. This is my first time joining up (it started back in January).
Read the Bible every day. I try to everyday right now, but I want to make sure I am putting effort into this.
Run four or more times a week. As you know April 16th I'm participating in the Warrior Dash. I want to make sure that my "healthy kick" doesn't begin and end there.
Start and catch up on The Shine Project. Once I catch up (and have enough saved), I'm purchasing a necklace from there to reward myself.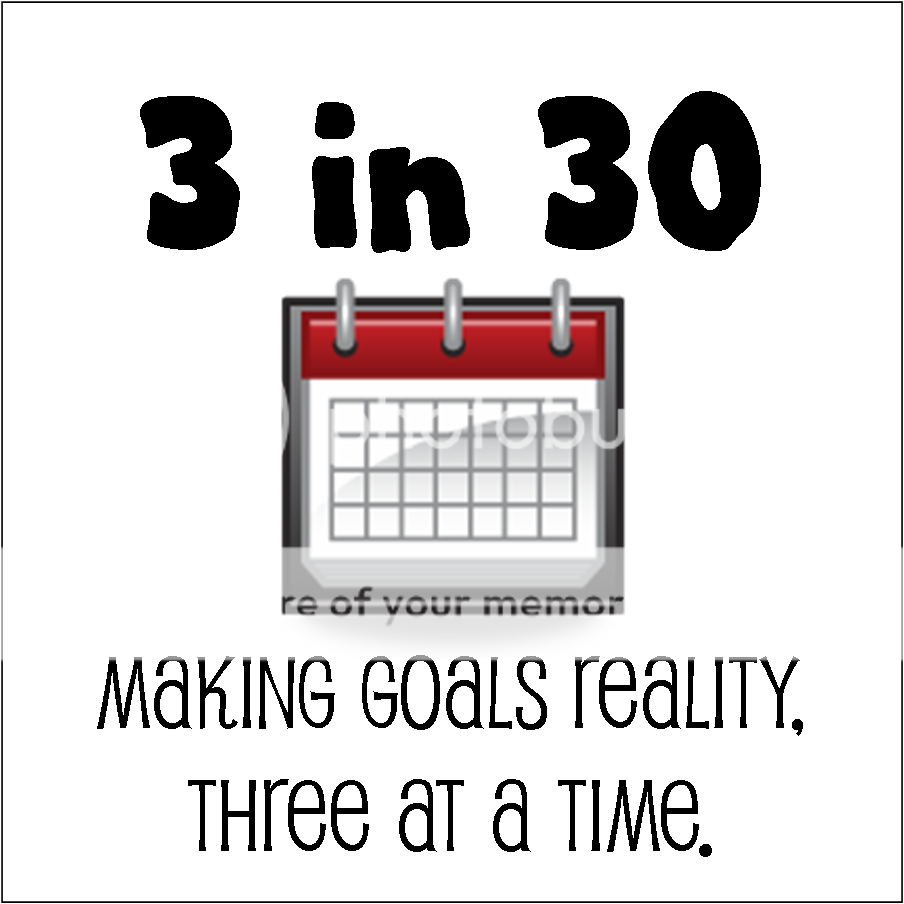 If you have any words of encouragement, I am definitely open to them!